Mr Mav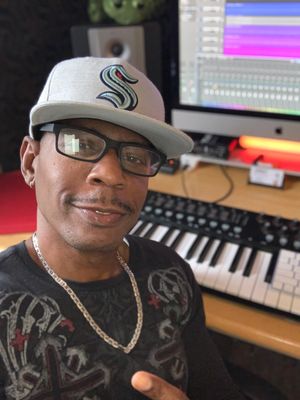 And The Swagga Continues!
Stressed Out Entertainment was formerly Paradine Records. We are an independent record label in Seattle, WA. Stressed Out Entertainment Was Founded: July 1999 by Lonnie MAV Perrin. Past artists include Baby C, Sublymm, KMC,Young Mar,Satin Monstah.
Release of Baby Cs debut single, Mob With Me • Received heavy rotation on Seattles KUBE 93.3FM • Nominated for song of the year at the Northwest Urban Music Awards • Producer Lonnie M.A.V. Perrin and Baby C begin work on album Not To Funked With The first single If You Want some (Come and Get Some) received spins on Tacomas 104.9 FM and KUBE 93.3 FM. • Spawns interest nationally and internationally when Cs Mob With Me, debuts at number 30 on Billboard Talent Nets top 50 web site countdown • Single rises to number three on the chart remains there for numerous weeks • If You Want Some and Paper To Burn released on a Korean (Palette Music Ent.) X-games, ESPN sponsored compilation album • South Africas Kay Entertainment, hear C on Billboard Talent Net • Release album in South Africa March 2000. • Mob with Me released on BillboardTalent Net New Talent Spotlight vol. 3 Compilation • Sparks interest from Jenny Jones Show • C and M.A.V. fly to Chicago • Perform a 2minute 30 sec rendition of If You Want Some • Show airs March 15th • Baby C and Stressed Out Ent become a recognized entity in the Seattle area •
 And The Beats Go On!!      
Folllow @stressedoutentertainment
A Northwest Classic!! WORLDWIDE
Various singles and mix tapes from Tacoma finest Young MC's
 You can shoot us ur info here to and we'll keep you up to date on whats poppin wit us!